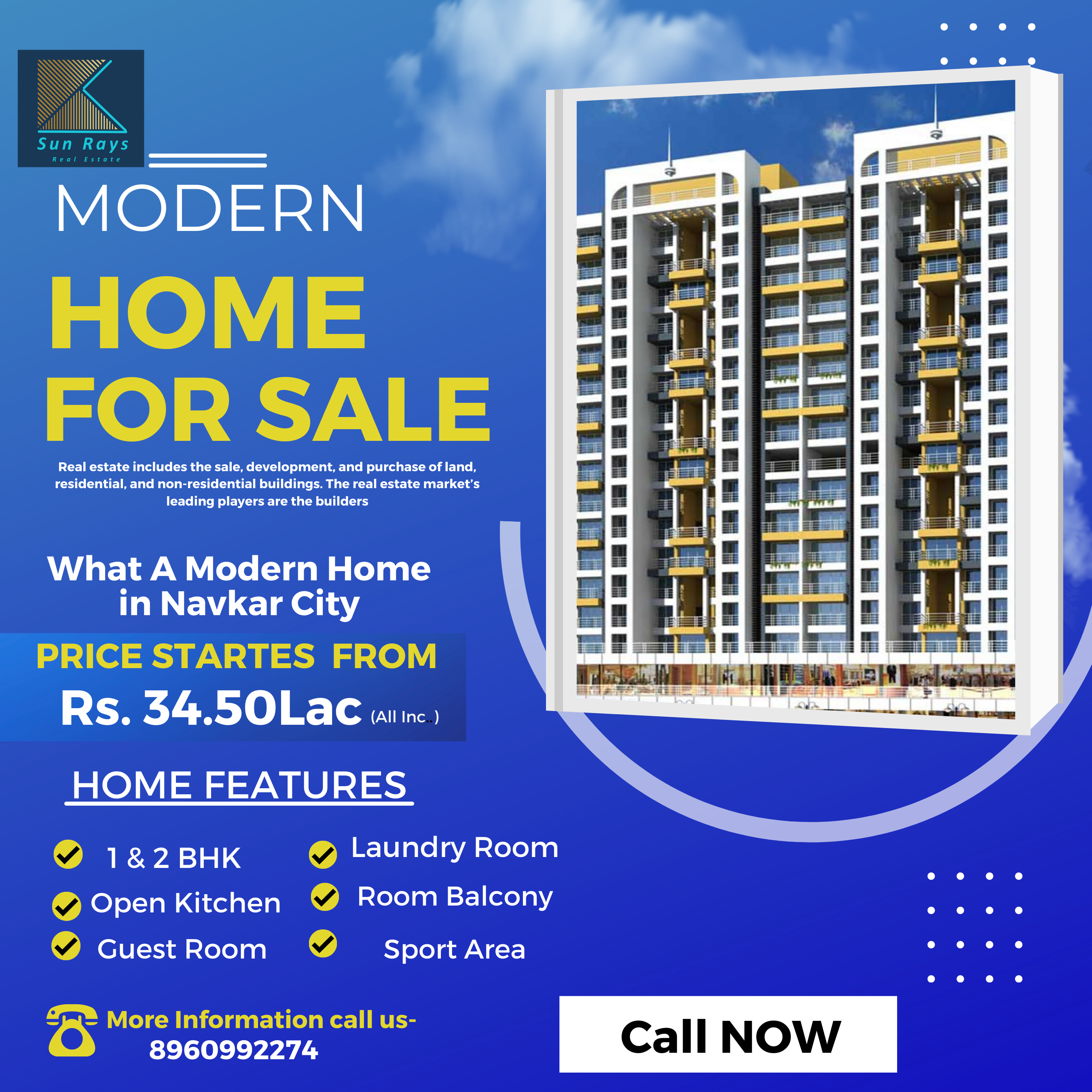 Hey All,
Good News for All Mumbaikar.. !!!
Those who know the metropolis know that it is more than Just a well-developed locality in Naigaon-E. It is a success story that has evolved and transformed the Mumbai skyline forever. And along has unfolded the chapters of growth for its citizens. From once a tiny hamlet in the peripheries, it has transformed into a bustling township that has literally become the center of Naigaon.
With the growing 'Work from Home' Culture, down the years now, cosmopolites have been zealously awaiting for 1 & 2BHK Homes in Naigaon at an affordable price. Navkar Phase-II has delivered exactly as per the wish with its New launch in Naigaon-E. Highland offers well planned 2 BHK Homes, with balconies, small terrace space at an unbelievable all inclusive pricing of Rs. 33.99L. Highland has been designed by Navkar Legendary architect, Navakar Contractor and these well designed 2BHK homes are coming to Navkar-Phase-II.
After almost a decade and hence this is the biggest opportunity to own your dream 1 OR 2 BHK Home in Naigaon-E at such a great price and also a future metro city soon in coming 6 to 8 years.
One of the most defining moments of the COVID outbreak was when people realized their neighbors were like family to them and in times of such despair, it was the neighbors and community that came to the rescue. Hence, Living amidst a community of like minded people brings forth enormous advantages and this where Navkar homes break the clutter, as Navkar ELITE is not just home but an entire community.
It is time to satiate your lifestyle with unrivaled elegance, luxury, and exclusivity by choosing the 2 BHK life in Nakar Phase-II. Avail of the Opulent lifestyle by availing the special launch price with 0% stamp duty. Because the best things in the world are limited! Just like 2BHK Homes in Navkar ELITE! Seize it before you lose it.
For More information Please Click here
This entry was posted on April, 13, 2022 at 00 : 02 am and is filed under Own House. You can follow any responses to this entry through the RSS 2.0 feed. You can leave a response from your own site.