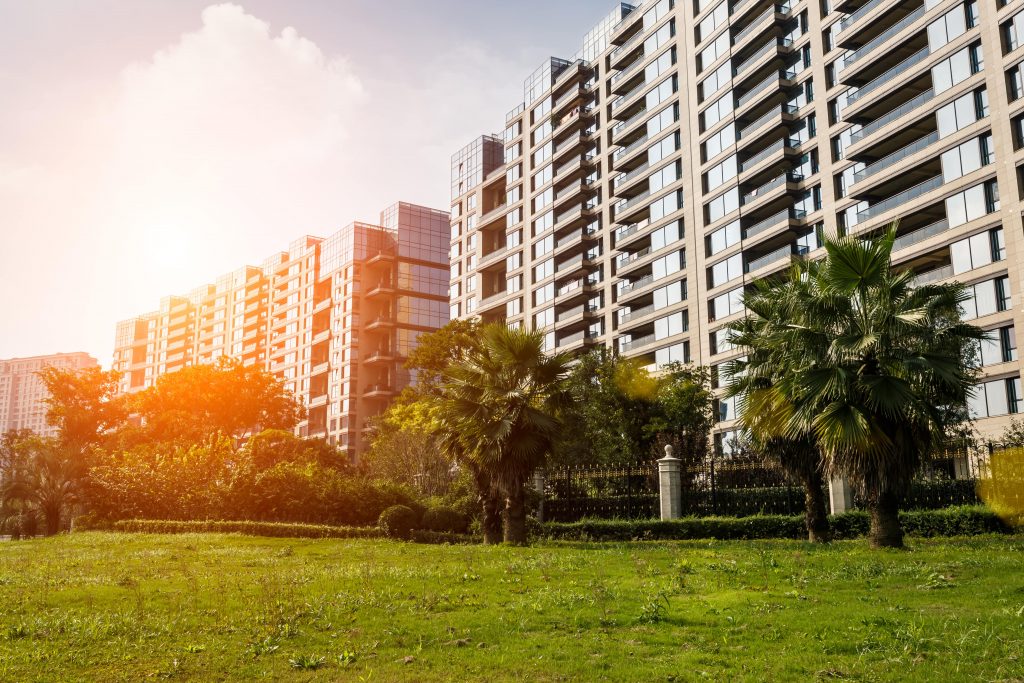 Good News for All Mumbaikars.. !!!
Are you planning to buy a Own home?
8 Things Every Luxury Apartment Buyer Should Be Aware Of
1) A Reputable Developer:
In addition to the location, it's critical to work with a respected developer while looking for a home. Luxury home buyers should look for a reliable and reputable developer who can build their house with cutting-edge design, high-end technology, and superior technical innovation. If you want your purchasing experience not to be tiring, make sure you purchase from a reputable real estate developer who is well versed and upholds all the industry standards such as building quality, stated specification compliance, delivery of promised amenities, and delivery of the property on time.
A. Easy Commuting:

One of the most crucial factors is location. A project positioned near a busy major city junction does not make it a superior product, even though the prime place is an essential qualification for the luxury tag in India. No matter how "normal" or "luxurious" a project is, if you can't commute easily, it's not the house you would want to live in for long.

B. Adding Value for Property:

The property's value will drop if it is next to a slum, a busy road, a burial ground, or a hospital. A sea-view property or a property with a beautiful landscape view will add a lot of value to the property.

C. Noiseless Area:

Who doesn't want to show off their newly bought luxury apartment? Everybody wants the guests to observe, appreciate, and be entertained by their properties. This objective will not be achieved if the project is situated in a populated region, or near a highway or railway station.
3) Population Density:
The population the apartment can accommodate refers to the density of the development. There is no specific standard that is written in books for this factor. Generally, a project on an acre of land shouldn't host more than 60 households. More than that does not fall under the category of "luxury." The atmosphere, uniqueness, accessibility, and attractiveness of the project are all compromised if the project houses too many people.
4) Lifts:
In a project of this caliber, it is not sufficient to just have branded lifts. To prevent domestic assistance and external suppliers from causing a bottleneck in the lifts, the project has to have separate service lifts for congestion-free commuting within the premises. Additionally, investors must ensure adequate space in the elevators to accommodate a stretcher in case of emergencies.
5) Amenities:
The interior design and architecture of luxury developments should improve the atmosphere of everyday life. Homebuyers should look for luxury apartments with incredible interior and external features.
Interior
: Luxury flats should have large doors and distinct spaces, such as a cozy living room created by combining elegant flooring with contemporary lighting fixtures. Any high-end residential home will include amenities like modern kitchens that are completely furnished, spacious living rooms with Wi-Fi, and automated temperature control.
Exterior
: You should have access to a clubhouse, a fully furnished gym, and a multipurpose sports hall on the facility's property. A well-kept garden, a lavish spa, and a pool with an infinite edge should also be available. A track for biking and running should also be available to you.
6) Security:
High-quality security is one of the most important aspects of a home. Especially if the dwelling or property is of high quality. Homeowners do not expect obtrusive security grilles on a high-end property's entrance doors and windows. They hope to sleep well at night, knowing their loved ones and possessions are protected.
7) Luxury in Creativity:
To meet rising demand, brands are oming up with fresh concepts and unique benefits for homebuyers. Luxury houses have architectural flair and visual appeal. Luxury flats employ high-quality items for interior and external design and finishes.
8) Maintenance Crew:
Most luxury apartments are built to last, and you can count on them to keep on ticking for at least the next decade. In most luxury flats, a maintenance crew is always on call to handle any last-minute repairs or make some necessary upgrades. While it is always best to avoid any major issues before they happen, having a maintenance crew on hand does make things a lot easier.
Conclusion
:
Luxury is not just a term; it should be felt, seen, and enjoyed. It is the actual quality of luxury.